arunyi

୨୧

artist

୨୧

about
status
doing commissions
feeling
burn out
playing
mortal kombat 11
Welcome to my website! This is a place where you can learn about my interests, work and projects! ໒꒰ྀི´ ˘ ` ꒱ྀིაI treat this site as a virtual home where my online self lives! Make yourself at home and have fun here!
---
28/09 12:57 i made a new layout! i already miss the previous one haha... what have i done
28.sep

୨୧

site on /links
28.sep

୨୧

entry on /blog
27.sep

୨୧

update on /archive
27.sep

୨୧

new layout
20.sep

୨୧

update on /about
---

꒰rpg club꒱

꒰protected by Noel꒱

꒰I'm a white mage!꒱

꒰protected by jinn꒱
---
final fantasy xiii • sulyya springs
---

This is my virtual room, a place where I store my interests and fun things I find online! ଘ(੭*ˊᵕˋ)੭ Enjoy clicking around, you might find secret pages!
Hello, I am Arunyi, a freelance artist based in Europe. I am working fulltime on art and illustrations.
Personality type: INTJ
I'm currently making a living of my art but I hope to expand to more areas; mainly an online shop, website design and video games!
My work
✓ Digital art
✓ Character design
✓ Graphic design
---
Things I love
drawing ౨ৎ web and game dev ౨ৎ ballet ౨ৎ yoga ౨ৎ journaling ౨ৎ croissaints ౨ৎ porcelain dolls ౨ৎ moths
---
Other pages
---
f2u sozai and pixels for your toybox or site!
---
---
---
---
Here are other projects and sites I'm working on!
Clic on their buttons to see them.
༻ Arunyi Cafe ༺
Site of my commission's information
---

୨୧ Kawaii Attic ୨୧
Archive of cute pixel sites and blogs from the 2000s
---

🍮 Purin Cafe 🍮
Fan shrine dedicated to Pompompurin

꒰ ୨୧ Arunyi's Portfolio ୨୧ ꒱
Gallery of my digital art and designs
---

☁︎。⋆Dream Room Maker 。☾
Archive of pixel room graphics from sayclub
---
Free templates for carrd! ♡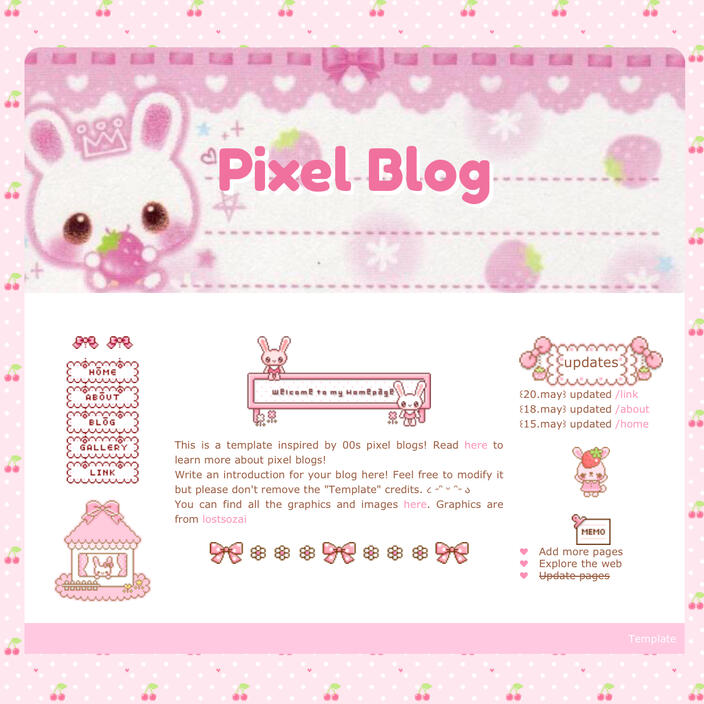 Helpful resources I'm gathering!
Feel free to suggest me any resources!
You just stumble upon a secret page!
Here's a discount code for you ☆༉‧₊.
Cozy23
Add this code on a commission form to get 10% discount!
Valid until december 21st, 2023