arunyi

୨୧

artist

୨୧

about
[status]
working on art!
[mood]
nostalgic
---
Hello, welcome to my site! This is my little corner on the web where I can share all the things I like freely, away from social media!Have fun exploring and clicking around; don't forget to check the room! ʕ •㉨• ʔ
---
26.jan ୨୧ new entry at /blog
26.jan ୨୧ new layout
20.jan ୨୧ new pixel in /goodies
20.jan ୨୧ new page /archive
19.jan ୨୧ updated /links
---
---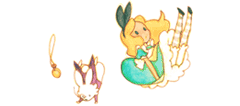 Not mobile friendly! Please use landscape mode.
---
Welcome to my virtual room! Enjoy clicking and exploring around ଘ(੭*ˊᵕˋ)੭
This page is still under construction!
Final Fantasy, Bayonetta, Lain, Fullmetal Alchemist, Pompompurin, porcelain dolls, bears
Hi, I'm Arunyi! I'm a fulltime artists and I graduated in Communication and Multimedia.
✓

Digital art
✓

Character design
✓

Graphic design
Shoutout to middlepot for being the major inspiration of this site!!
Hobbies
౨ৎ

Drawing
౨ৎ

Web and game dev
౨ৎ

Ballet
If life gives you lemonade, make lemons" - Phil Dunphy
---
Here are other projects and sites I'm working on!
Clic on their buttons to see them.
༻ Arunyi Cafe ༺
website dedicated to my art commissions and shop
---
✧ Lumen Sanctum ✧
website of my closed species of characters
---

⋆。゚☁︎。⋆ dream room maker ⋆。 ゚☾ ゚。⋆
archive of pixels room graphics from sayclub/cyworld
---